June 28, 2006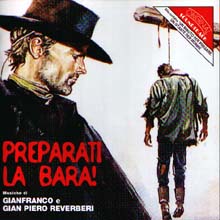 Origin: You all have heard Gnarles Barkley's "Crazy" (it's pretty much impossible to get away from at this point), but have you heard "Nel Cimitero Di Tucson", which is essentially a raw instrumental form of Crazy. Unless you check alot of random world-music blogs (like me) you probably haven't. It seems that Gnarles Barkley heavily sampled the song, which comes from the soundtrack of the film, Preparati la bara! (IMDB link here).
It's very interesting to listen to the original version and be able to hear the progression to it's current chart-topping form, most noticeably the trumpets from the original were replaced with strings for Gnarles Barkley's version, but the bass line stays the same nearly the whole song though.
Gianfranco Reverberi – Nel Cimitero Di Tucson
The blogger that found this goes by the name Guuzbourg and he writes for The Spleninda Project. The original post is here. Great find, Guuz!
Covers: You can't mention the song without talking about the covers, three of which feature an acoustic/stripped down version of the song and one (Twilight Singers) which turns it into a soulful piano jam. Time will tell, what Paris Hilton will do with the song when she covers it. Here's all four versions:
MP3 The Kooks – Crazy
MP3 Ray Lamontagne – Crazy
MP3 Nelly Furtado – Crazy
MP3 The Twilight Singers – Crazy
MP3 Mates of State – Like U Crazy / Crazy (Gnarles Barkley Cover) update*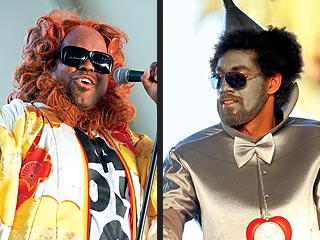 Live: Finally, the live performances of Crazy have all have had variations. The MTV version varies the least, other than some wind effects and added a piano melody on "who do you think you are". The Top of the Pops version slows down the tempo and adds in marching drums, and the Conan version is completely remixed with some funky sound effects at the end. View all three:
Crazy @ MTV Movie Awards – Darth Vader
Crazy @ Top of the Pops – Airplane Pilot
Crazy @ Conan O'Brien – Bathrobe
(courtesy of YouTube)
Overall, I've heard this song more than any other single played this year, and I still enjoy it. Does that me crazy? possibly…
Tags: Gnarls Barkley, Mates of State, Nelly Furtado, The Kooks